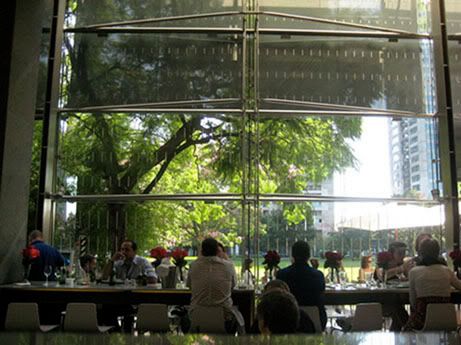 Café des Arts (Malba museum cafe)
3415 Figueroa Alcorta ave.
Cafe: mon.-sun. 9am-9pm
Museum: wed.-mon. noon-8.pm
Tuesdays closed
4808 6500 / 6515
This is a great museum to go to. It's fairly new and the building alone is worth the visit. They have an amazing store filled with design/art books and fun things to buy. But I have to say that my favorite part was the cafe on the main floor. It's big and modern.
It was lunch time, so I had a sandwich (rather expensive) that was quite good. Then I had coffee and cake (can't go wrong there). Just sitting there sipping coffee makes you feel very intellectual. You can watch the city go by thru the big windows whilst drinking another cup of coffee...