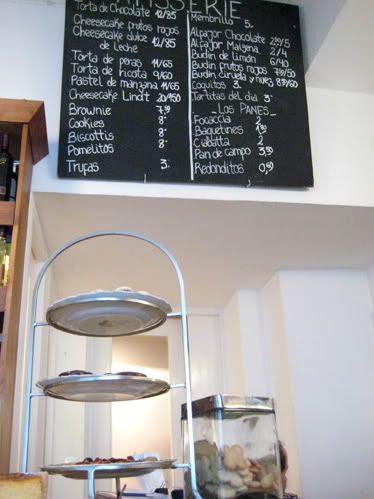 Florencio
2363 Francisco de Vittoria st.
9am-8pm
4807 6477
Could this be the cutest cafe in Argentina? I read somewhere that Florencio is the smallest cafe in Argentina, just five tables to sit on and a couple more outside. It's very hard to find, close to the British embassy, in Recoleta. The cakes are the best ones i've ever had. They also have a nice lunch menu with proper salads and sandwiches (no boring tostados here). They are open for dinner twice a week with a fix menu, on wednesdays and fridays.
Perfect place for an old school tea party with friends, now don't take many, though. Remember it's not only the cutest cafe in Argentina, but the smallest..